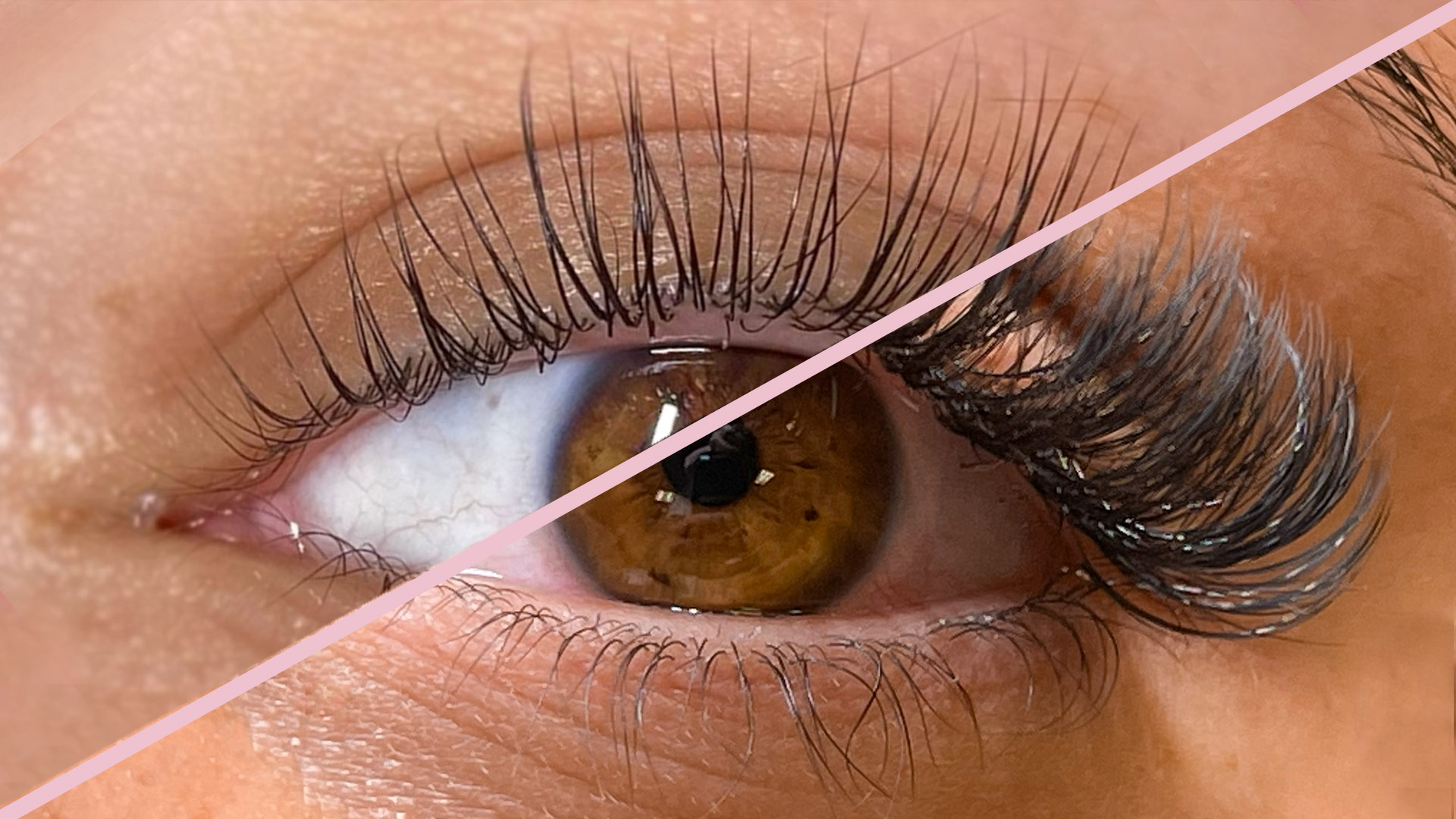 Choosing the Right Lash Service
Hello, gorgeous! Are you ready to level up your lash game? At On Fleek Studio, we offer two amazing options to enhance your lashes: lash extensions and lash lifts. In this beauty blog, we'll dive into the pros and cons of each treatment. Our goal is to help you make an informed decision that suits your style and beauty goals. Let's explore the world of fabulous lashes and find the perfect fit for you!
Lash Extensions
Lash Extensions give have many different styles & types to choose from. Your Lash Artist will decide which look to go with based on the clients desired outcome & the health of your natural lashes.
There are Classic & Volume lashes with styles ranging from Natural to Dramatic.
Classic Lashes
Classic Lashes are performed by adhering one lash extension to 90% of natural eyelash. This option is better for someone with full, healthy lashes (any length).
Volume Lashes
Volume Lashes are performed by using fans. Each fan can be 4-10 lash extensions attached to one real lash giving a more filled in, darker look. This option is better for someone with sparse lashes (since they are light in weight) or someone wanting a fuller, darker lash line.
Are Volume Lashes Longer than Classic Lashes?
No, Volume Lashes are not necessarily longer than Classic Lashes. The same lengths are available in both types. Because Volume Lashes are fans, they take up more space than Classic Lashes making them fuller and a better option for someone with sparse lashes.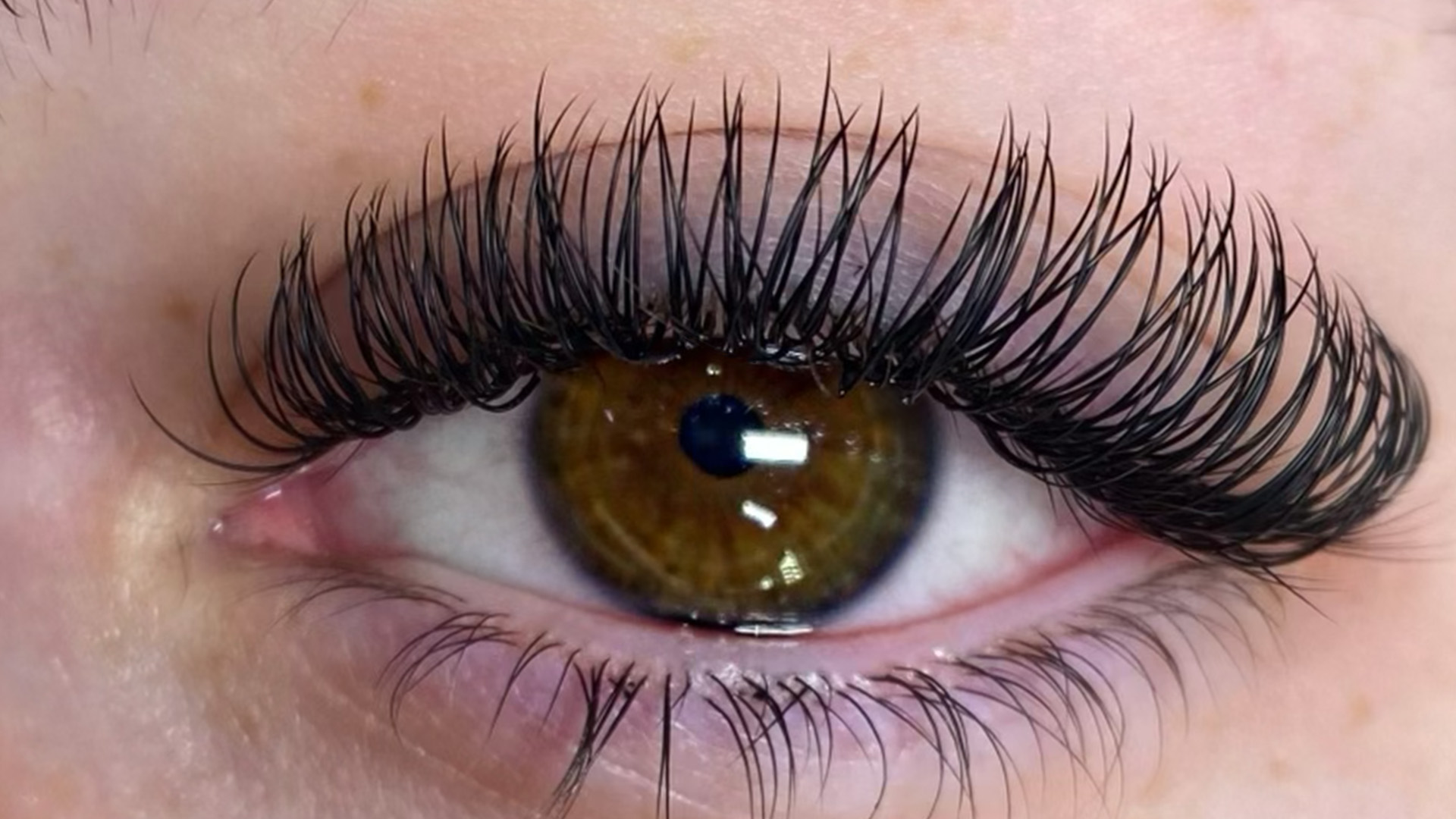 Lash Extension Pros
Length and Volume: Lash extensions provide instant length and volume, creating a glamorous and dramatic look that's sure to turn heads.
Customizable: With a variety of lengths, thicknesses, and styles, lash extensions can be tailored to your desired look, whether you prefer a natural or bold effect.
Long-Lasting Results: When properly cared for, lash extensions can last up to several weeks, giving you a prolonged period of stunning lashes.
Our esthetic professionals can safely remove them for you at any time.
Wake up feeling beautiful without needing to spend time applying makeup.
Lash Extension Cons
Maintenance: Lash extensions require regular maintenance with refill appointments every 2-3 weeks to maintain the fullness and ensure a flawless look.
Allergic Reactions: While rare, some individuals may experience allergic reactions to the adhesive used for lash extensions. A patch test should be booked prior to your full set if this is a concern.
Cost: Lash extensions are generally more expensive upfront compared to lash lifts, considering the initial application and regular refills.
Lash Lifts
A Lash Lift is like a perm for your eyelashes that will keep your lashes lifted and curled. Lash Lifts typically last for 4 to 6 weeks. They require little maintenance and have little to no restrictions.
Lash Lift Aftercare
Lash Lift Aftercare
The Ultimate Guide
Ensure best results and maintain the health of your lashes, proper aftercare is essential. Here are some important tips to keep in mind for lash lift aftercare.
Lash Lift Aftercare
Lash Lift Pros
Natural Look: Lash lifts enhance your natural lashes by giving them a beautiful curl and lift, creating an effortlessly elegant and wide-eyed appearance.
Low Maintenance: Unlike lash extensions, lash lifts require minimal upkeep, with results lasting 4-6 weeks, depending on your natural lash growth cycle.
Time-Saving: With a lash lift, you can skip the daily curling routine, as your lashes will stay beautifully lifted and curled even without mascara.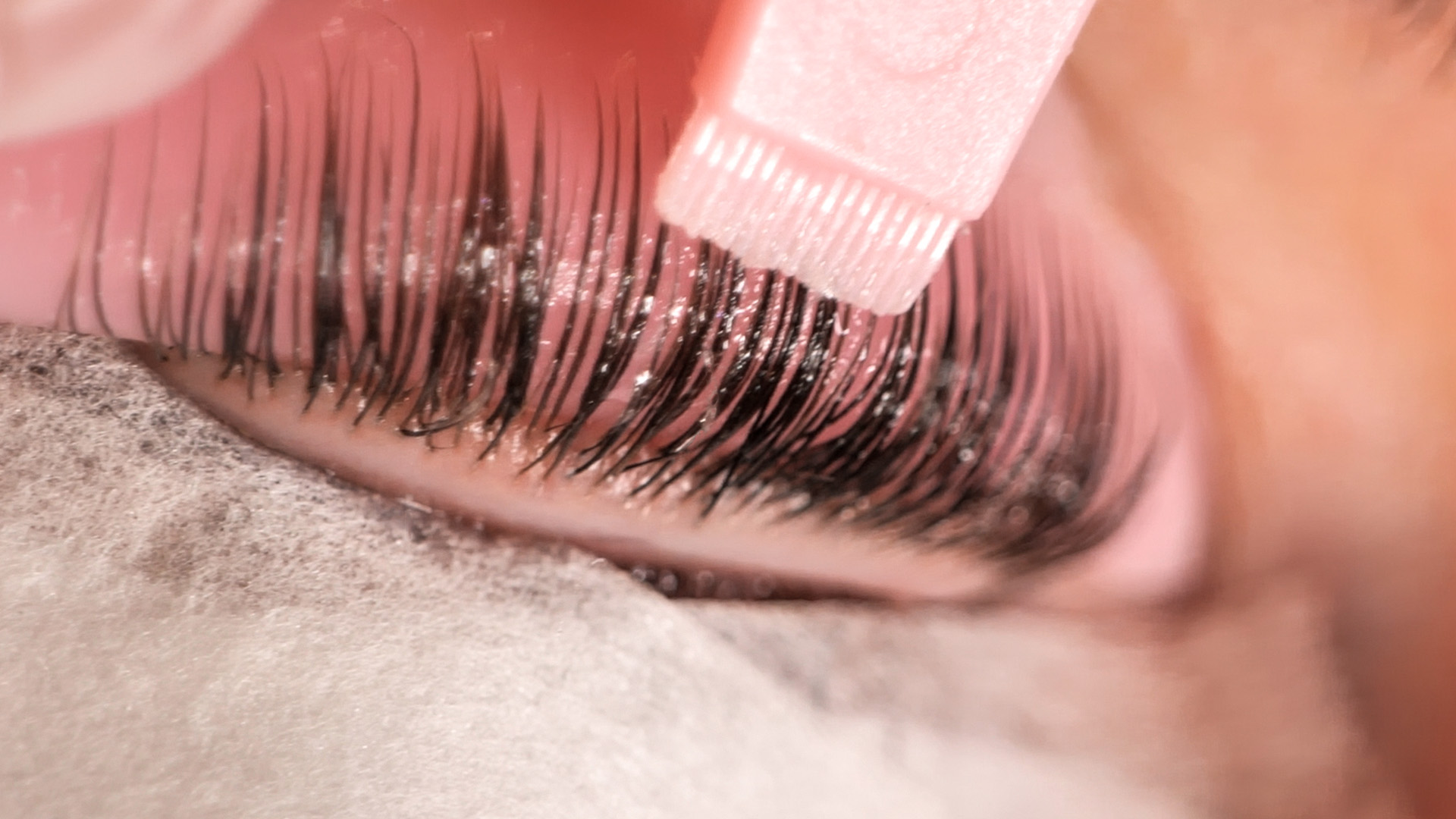 Lash Lift Cons
Limited Volume: Lash lifts primarily focus on curling the lashes, so if you desire additional volume, lash extensions may be a better choice.
Less Dramatic Effect: Lash lifts provide a more subtle enhancement compared to lash extensions, which may not be ideal if you prefer a bold, statement-making look.
Not Ideal for Short Lashes: Lash lifts work best on lashes with a decent length. If your natural lashes are very short, lash extensions might be a better option to achieve the desired length and volume.
Lash Extensions vs Lash Lifts Conclusion
At On Fleek Studio, we believe in offering you options that suit your personal style and preferences. Whether you opt for lash extensions or a lash lift, our talented professionals will ensure you leave with stunning lashes that boost your confidence and make you feel fabulous. Consider the pros and cons of each treatment, think about your desired look and maintenance level, and consult with our experts to make an informed decision.
No Right or Wrong Lash Choice
Both lash extensions and lash lifts have their unique advantages, so there's no right or wrong choice. It's all about finding the perfect fit for your individual needs. Book your appointment with us today, and let us help you achieve those envy-worthy lashes that are totally On Fleek!
Note: Individual results may vary, and it's essential to have a consultation with our estheticians to determine the best lash treatment for your specific needs and preferences.
Related Beauty Articles