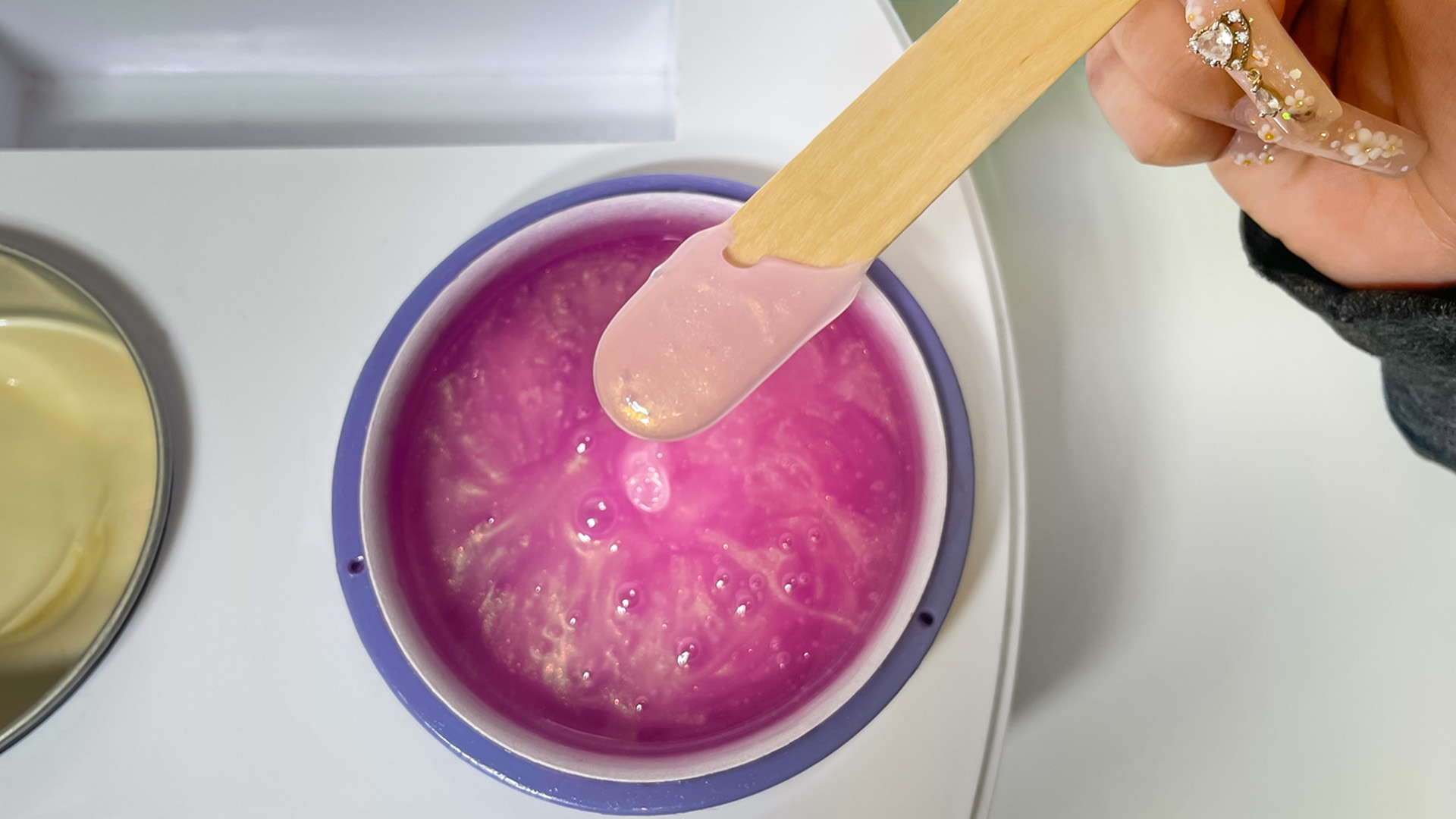 What Is Intimate Waxing?
Intimate waxing consists of waxing services that must be done behind closed doors. This includes the Brazilian Wax, Bikini Wax, Cheeks, Tummy Trail & Lower Back.
Let's break down each of these services:
Bikini Wax
A Bikini Wax is the removal of the hair outside of where a bikini bottom would sit. An Extended Bikini Wax is a bikini wax plus an extra strip on each side (in case that bikini bottom moves).
Brazilian Wax
A Brazilian Wax is the removal of all hair down there! This includes the entire pubic region, labia & butt strip.
Take it or Leave it
Leaving a strip of hair is a great option for someone that doesn't want to be completely bare but also wants more hair removal than the extended bikini option. Popular shapes include the landing strip & the martini glass.
Cheeks
Not your face! This is the hair removal from the booty cheeks. We use our gentle hard wax to remove all hair on and under the cheeks.
Tummy Trail
This hair is usually coarser and similar to pubic hair. We remove the hair from just below the belly button to the top of the pubic region.
Lower Back
The removal of hair from just under your mid-back to where your underwear sits.
Intimate Wax Prep
Exfoliation
We recommend gentle exfoliation the day prior to your appointment. You can use a physical or chemical scrub or a washcloth and soap.
Trimming
If your hair is longer than 3 inches, we recommend you trim it to about 1 inch before your appointment. Long or entangled hairs will cause your wax to be more painful & breakage is possible. Due to insurance requirements we do not trim body hair.
Discomfort
Our esthetic professionals are trained to perform these waxes so that your experience is as comfortable as possible. Waxing becomes easier and essentially pain free with time. The first wax is always the most sensitive. If you want to take the edge off and your doctor permits it, take an over the counter pain medication prior to your appointment.
Post Wax Care
For best results we recommend no working out, tight clothing, spandex, friction, or sweat for 24 hours. Be comfy and plan to wear loose clothing and cotton underwear. We provide detailed aftercare cards at checkout.
Fur Oil
We use top of the line products in our treatment rooms. We carry the luxury line Fur Oil for our waxing services, this line was created by estheticians specifically for body hair removal. This oil helps with redness, ingrown hairs, post wax bumps, clogged pores and dark spots. It also helps to soothe and calm the skin immediately. It is free of mineral oils so the skin absorbs it instantly and it does not leave a residue. Fur Oil even helps to soften the hair regrowth so that it is easier and less painful to wax.