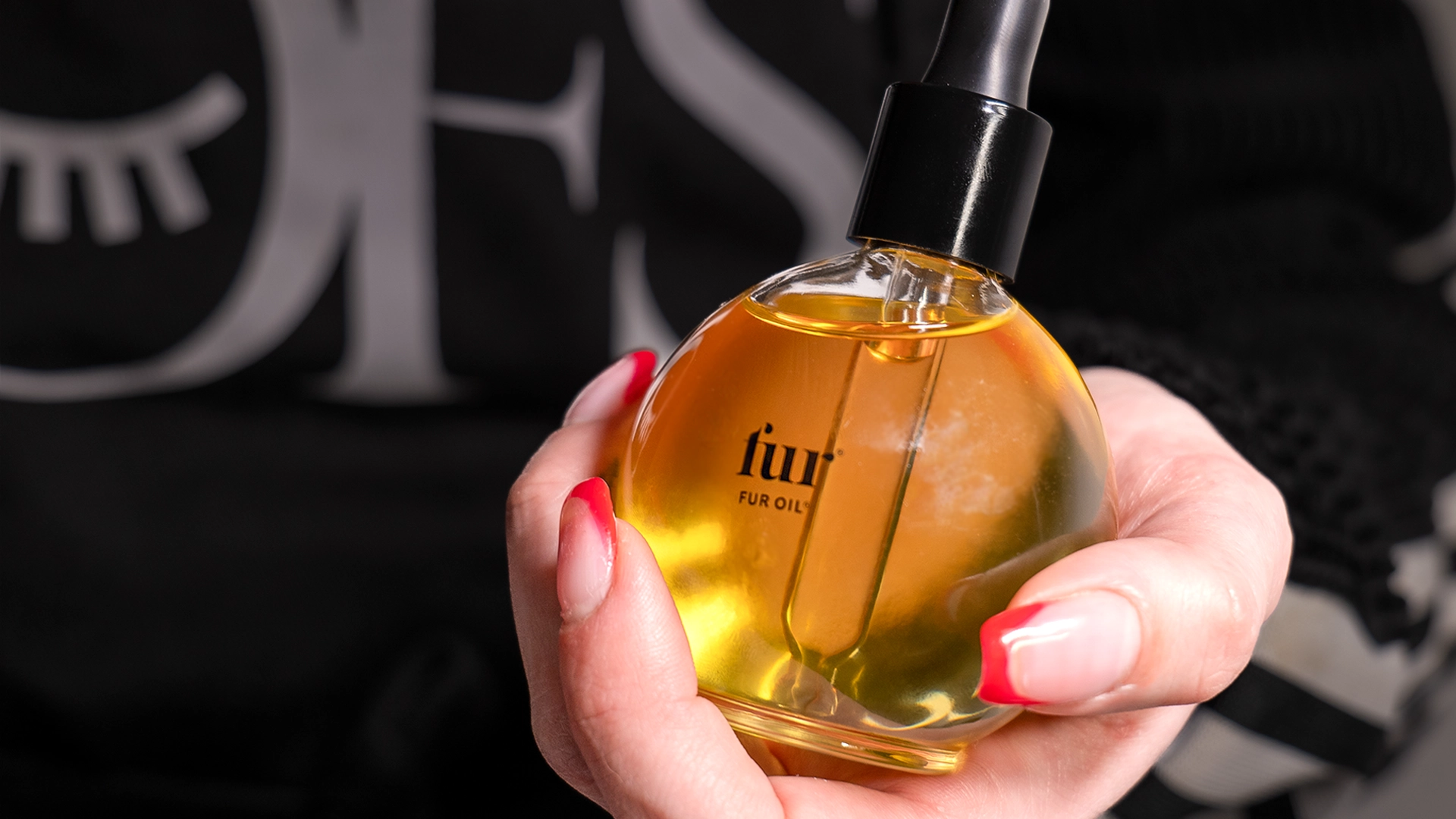 Fur Oil products help to care for your skin, hair, and every place they meet. No matter if you shave, wax, laser, or go au naturale —
At On Fleek Studio we promise to deliver the very best pre & post-wax. We chose to bring in the Fur line in because it is literal gold in a bottle. In today's Beauty Blog you will read why we are obsessed with this oil and what it has done for our clients.
Pre & Post-Wax Miracle
Fur Oil is designed to be used on all body hair and works to reduce ingrown hairs, eliminate bumps, soften hair, and moisturize skin. Whether you have coarse or fine hair, it can help to soften and moisturize the hair, making it easier to manage. Many esthetic professionals use Fur Oil to reduce the appearance of ingrown hairs and to prevent razor burn.
Changing the Narrative
This amazing product was developed by two estheticians who felt the need to change the narrative about how we choose to take care of our pubic hair & skin.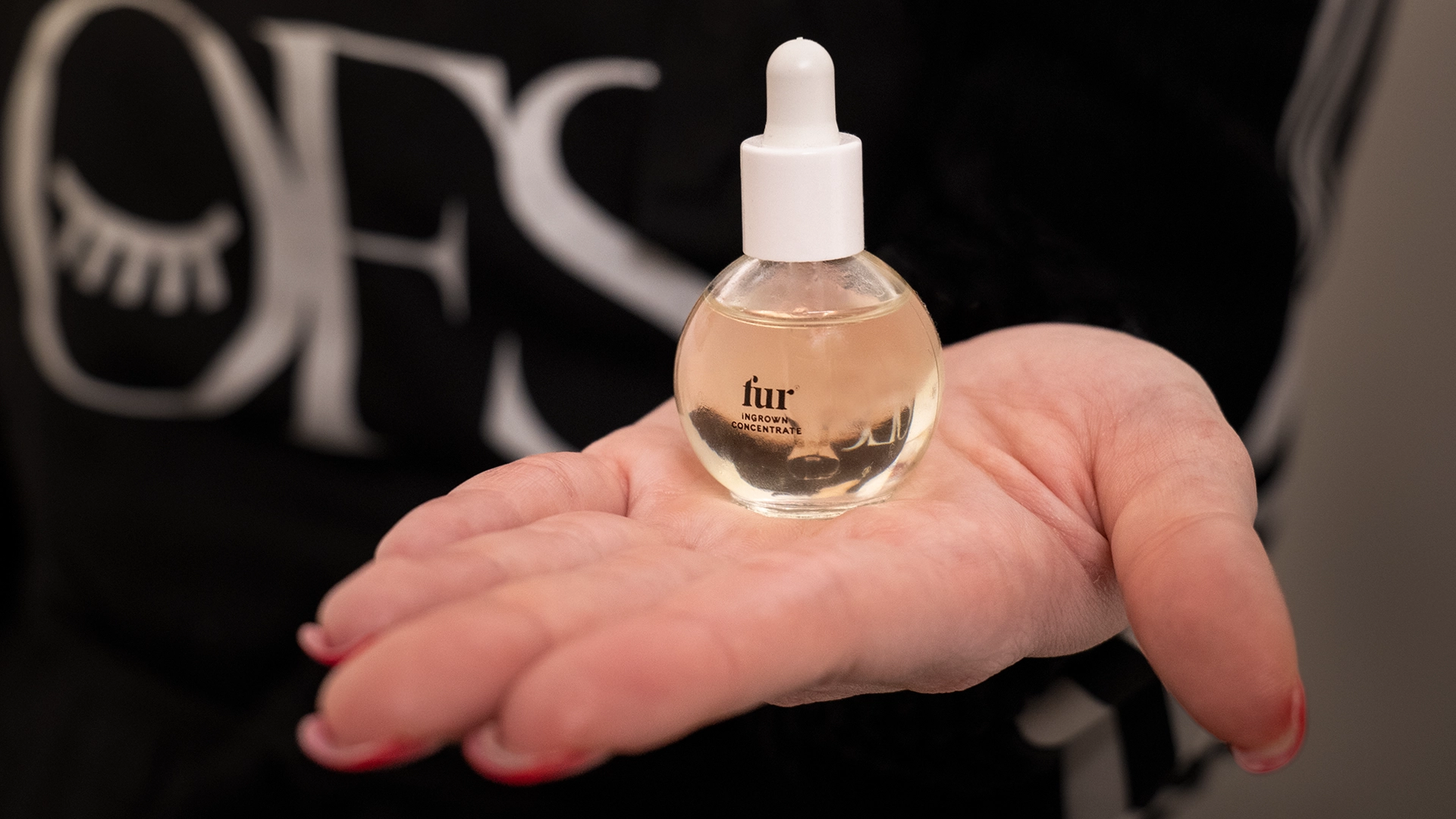 Vegan, Cruelty Free & Clean 
Fur Oil is dermatologically and gynecologically tested and approved. Because Fur uses clean ingredients it is gentle enough to use post hair removal. The key ingredients include: grape seed oil, jojoba oil, clary sage oil & tea tree oil. 
Formulated without mineral oils, chemicals, harsh ingredients or parabens, Fur Oil is suitable for all skin types.
Inside the treatment room at On Fleek Studio we incorporate Fur Oil into every waxing service. We apply the oil to the skin post-wax to remove wax residue, soothe skin, relieve redness, prevent ingrown hairs and bumps. We also finish each service with Fur Oil Ingrown Concentrate to soothe, target ingrown hairs and prevent new ones ingrown hairs from forming. By being quickly absorbed into the skin, the skin is left soft with no residue.
At home, Fur can be applied to skin daily, including the pubic area, underarms, legs & face. Results include softer regrowth, smooth skin and ingrown hair relief.
In a clinical study:
100% agreed that Fur Oil minimizes ingrown hair.
100% agreed that their pubic area is hydrated & protected after using Fur Oil.

95% agreed that their pubic hair was silky, soft, & supple after using Fur Oil.
Designed to be used anywhere that hair meets skin, it can also be used as a pre-shave oil, a post-shave oil, hair oil & cuticle oil. When used as a pre-shave oil, it can help to provide a closer and smoother shave, while also reducing the risk of razor burn. If you opt to use it as a post-shave oil, it can help to soothe and moisturize the skin, leaving it feeling smooth and hydrated. As a cuticle oil, it helps to repair dry & cracked cuticles and as a hair oil it can help to tame frizz, add shine, and moisturize the hair.
Read more about our other favorites!
Fur Oil Ingrown Concentrate – Together this concentrated spot treatment and textured finger mitt soothe irritation and eradicate tough ingrown hairs. Resulting in clear, smooth pores for even the most sensitive skin.
All Body Wash – this daily pH-balanced restorative oil wash cleanses all bodies, all over for hydrated, softer skin. With balancing & cleansing ingredients, it's gentle enough for use on your pubic area, but effective from head to toe. As you lather, the oil transforms into a velvety soft, milky wash.
Silk Scrub – This exfoliating AHA scrub smoothes and polishes skin and can be used for a quick shower buffer or left on as an exfoliating mask.
Your Wax Has Been Upgraded
There is no need to add anything while making your appointment. All of our waxing services now include this amazing ointment. We also now carry Fur products at On Fleek Studio along with other products like Brow & Lash Toxx.
Ready For Your Next Wax?
Ready for your next appointment? Book your next appointment online using the button below. We are conveniently located inside Coddingtown Mall in Santa Rosa, California.