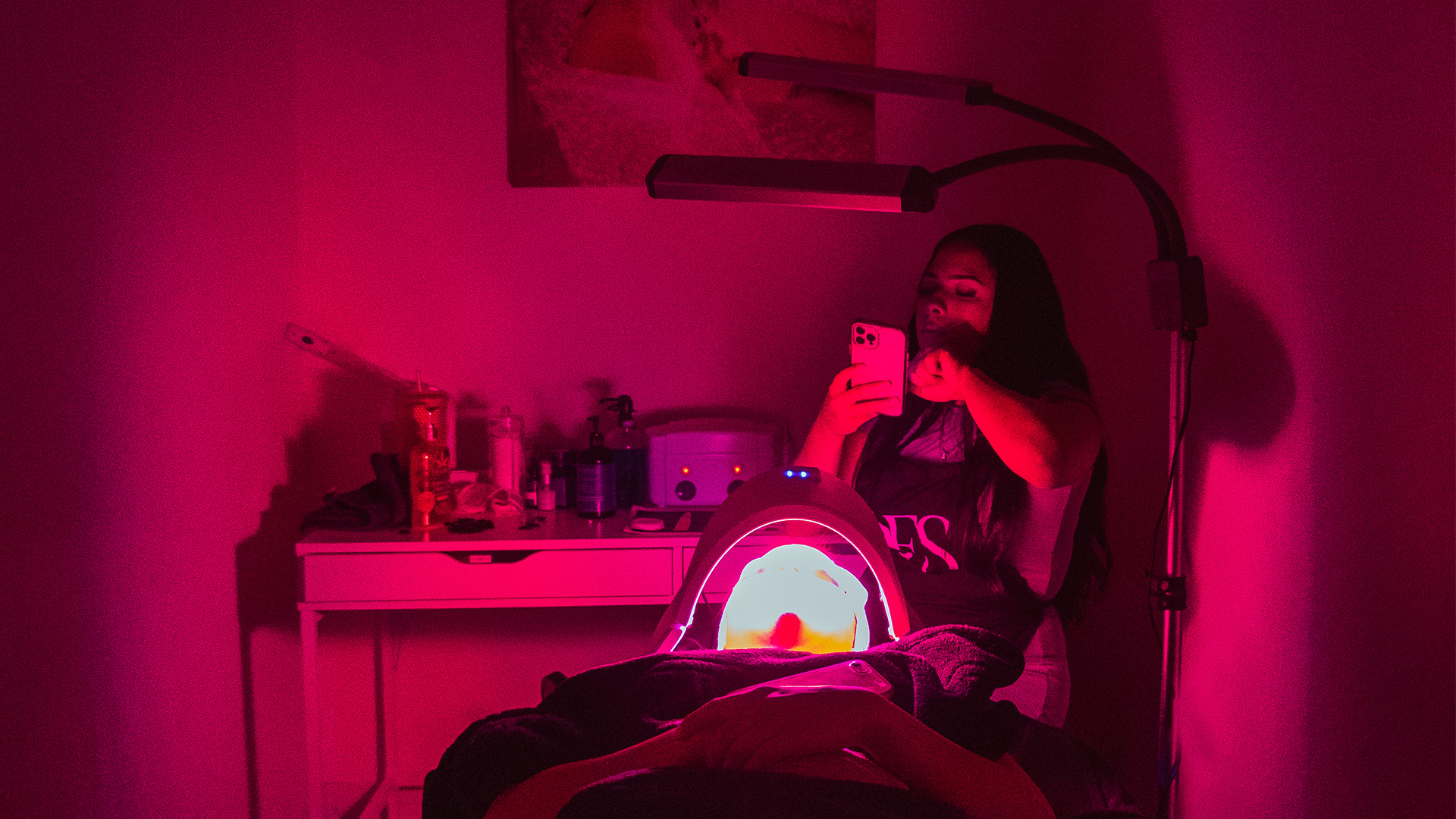 LED LightStim Treatments
There's a good chance that you have seen our Glow & Go Facial videos on our social media channels. Our Glow & Go Facials include a HydroJelly Mask with an LED LightStim treatment at the end. What a lot of people don't know is that you can also book our LED LightStim Treatments A la carte! These treatments wrap up in just 20 minutes.
Treatments in Just 20 Minutes
Dont have time for the full Glow & Go experience? The two mini treatments that we offer are LED LightStim+ Wrinkle Care & LED LightStim+ Acne. Each of these treatments take approximately 20 minutes. Both skincare treatments include a cleanse, LED light therapy, a targeted serum, eye cream, moisturizer & SPF.
LED Anti-Aging Treatment
868 professional grade light red, dark red and infared lights are used to treat fine lines and wrinkles. Our FDA cleared Elipsa machine uses LightStim MultiWave® Patented Technology. Multiple wavelengths of light work together to reduce fine lines and give your skin a more radiant and youthful appearance.
LED Acne Treatment
Our Lightstim Elipsa machine is also one of the only FDA approved devices on the marker cleared to treat mild to moderate acne. Using a combination of blue and red light LightStim has been proven reduce acne causing bacteria and calm redness and inflammation.
Why LightStim+?
During the San Jose Skin & Body show we were able to meet the sales reps of LightStim+. We knew that we wanted to introduce LED light therapy treatments to our new Glow & Glow Facial Bar. Luckily, we were able to try out their LED machines. Brittney tried the Elipsa machine and saw her fine lines reduced after at 16 minute treatment. Needless to say, she purchased the machine on the spot.
LightStim+ Certified
All of our Estheticians are LightStim+ Certified.
Book a Series
While you can definitely see results after your initial treatment, we would recommend you to book a series for the very best results.