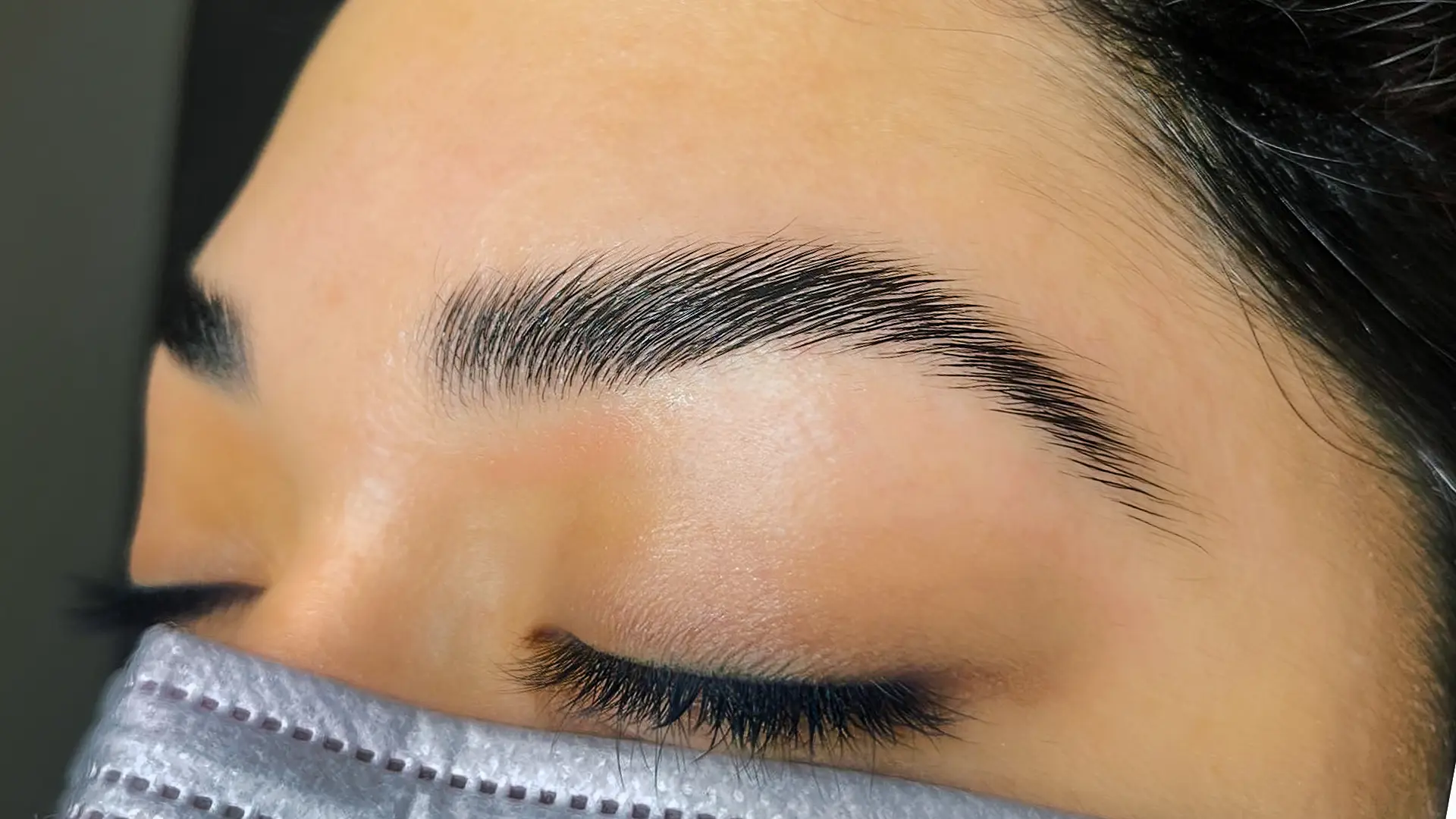 Brow Laminations vs Microblading
Are you tired of filling in your brows every day or dealing with unruly hairs? Let's take a deep dive into the two newest beauty trends on the market for brows. 
Transforming Brows with Laminations
Brow Lamination, also known as Brow Lam, Lammy or Eyebrow Lamination is a chemical treatment designed to straighten and set your brow hairs into the perfect shape. Think of it like a hair treatment but for your brows! This gentle solution gives you fuller and more defined brows that lasts 4-6 weeks. For thick and unruly brows, we can tame them to lay in a more desirable direction. For thinner brows, we can manipulate the hair to mimic a fuller shape.
Transforming Brows with Mircoblading
Microblading, on the other hand, is a semi-permanent tattooing technique using a handheld tool to create hair-like strokes that mimic your natural brows. A microblading  artist will match the pigment to your hair color to give you the brows of your dreams. They will place a numbing cream on your brows and then begin the session. This treatment lasts for 1-3 years depending on your skin type and aftercare.
Which is Best for You?
Microblading is best for those with sparse or patchy brows and gives you a natural-looking brow line and can actually fill in the gaps with tattooed hair strokes. 
If you desire a fuller or more tamed brow but don't want to commit to a tattoo then brow laminations will be the better route for you. Remember, both treatments require maintenance and it's crucial to choose a trusted, skilled professional to get the best results.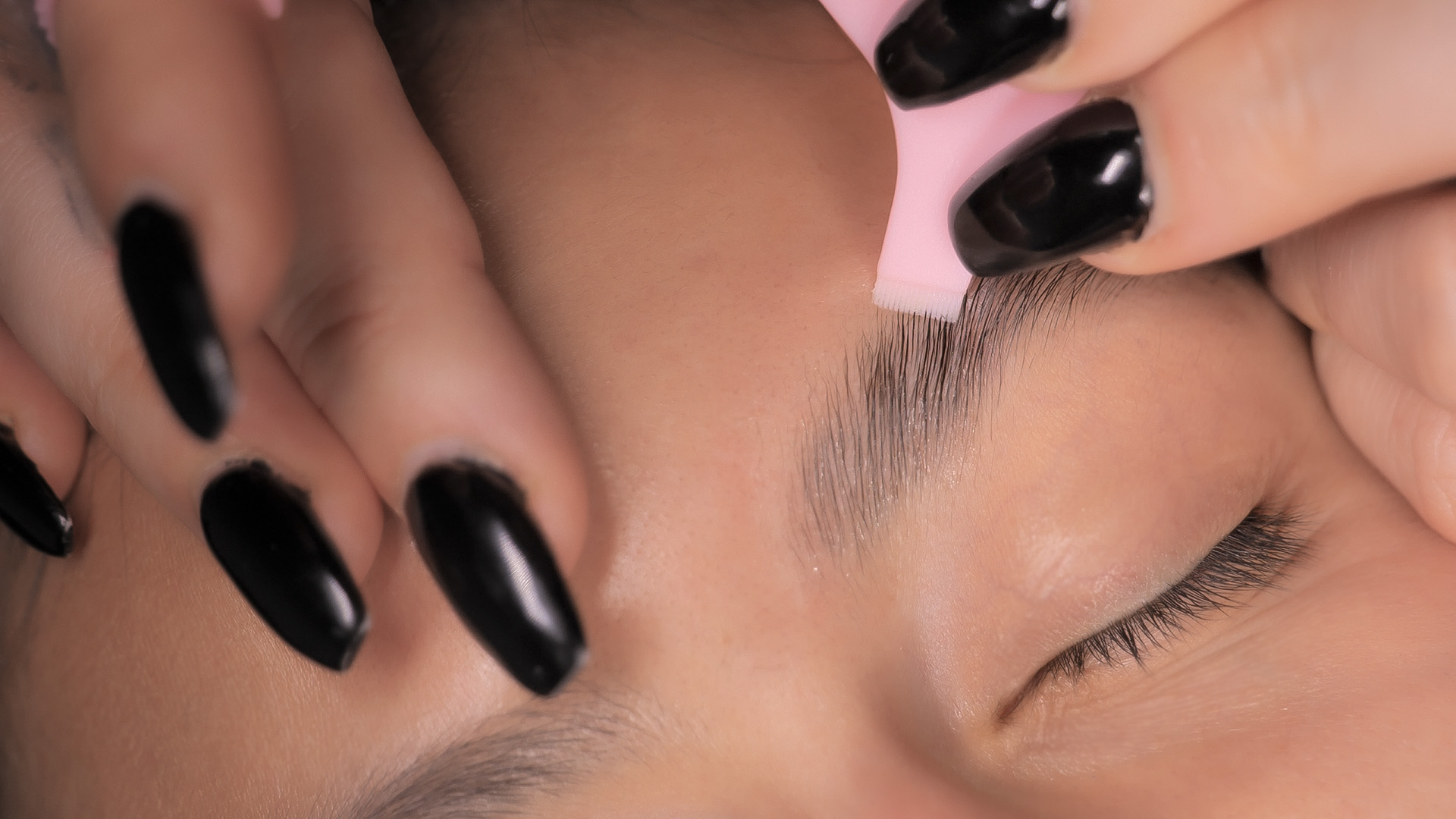 Can I do both Microblading & Brow Lamination?
Yes! We laminate over microbladed brows all the time. You just need to ensure that they are fully healed from the microblading before booking a chemical service like a brow lamination.
What is the aftercare?
Similar to a regular tattoo, microblading aftercare consists of nursing the area while it crusts and heals. You may be required to apply an ointment like aquaphor to prevent infection. The area may be swollen and tender for a week following the treatment. You will be required to book a follow up appointment in 6 weeks for best results.
The recommended Brow Lamination Aftercare requires that you do not wet the area for 24 hours, rebook every 6 weeks and apply a conditioning treatment daily.
What are the biggest differences?
The biggest differences between the two services are one (microblading) is a tattoo that can add hair strokes where hair does not currently exist. The other (brow lamination) is a monthly service that can create a new, more desirable look working with the hair that you've got. When done correctly, both services yield gorgeous and flawless brows. Now you've just got to decide which best suits your lifestyle.
All of our Lams Include a Brow Wax
Ready for Your Next Lamination?
Ready to tame your eyebrows and give them a fuller look? Our experienced estheticians use industry grade products and techniques to ensure you get the perfect lamination every time.
Our brow laminations will give you the confidence to take on the world. Book your appointment today and experience the magic of perfectly luscious brows! We are conveniently located in Santa Rosa, CA inside Coddingtown Mall.