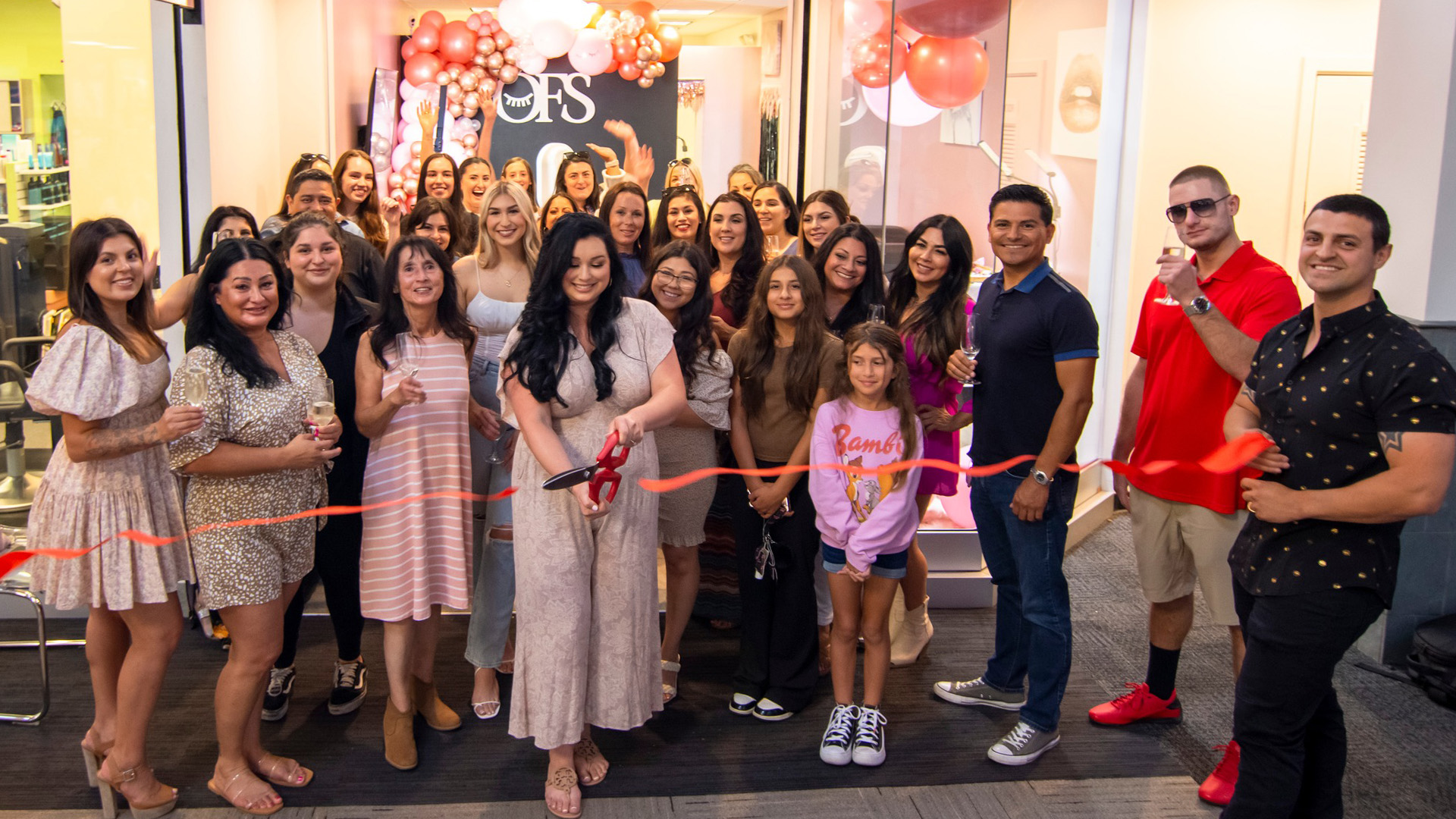 OFS Coddingtown Turns One
On July 15, 2022 OFS Coddingtown turned one. Established in 2015, we spent our first six years on the Windsor Town Green. After the pandemic completely shut down the personal service industry in 2020 we decided it was time for a change of pace.
A Year in Santa Rosa
We made the move and we are now celebrating one year. Coddingtown mall has been amazing, we get lots of walk-ins & new appointments that keep us busy. We were able to expand our team & hire more staff and we also went from being open 5 days a week to being open 7 days a week.
We are so grateful that most of our longtime Windsor clients followed us and also so pleased to have met & established new friendships with our Santa Rosa clients. As a matter of fact, our Santa Rosa location has attracted clients from many areas from Ukiah to Marin and everywhere in between.
The OFS One Year Party
The party had a great turn out – a huge thank you to everyone who attended!
We had fun activities such as
Permanent jewelry by: Falling for Dainty
A photo booth by: DJ Fabian
An adorable balloon arch by: Your Balloon Dream Co.
A delicious custom cheese board: Board & Bounty
Yummy cookies by: Desserts by Sami
And to top the night off all who attended were able to book 3 future services with a 30% discount! All in all it was a successful night and we definitely felt the love.
We Love Santa Rosa
In short, our first year in Santa Rosa has pushed us to grow more than we ever had in the past six years. With the volume of people in this city we were able to experiment with new and edgy marketing/advertising, offer new services & really fine tune our brand. We love this city and look forward to year #2!