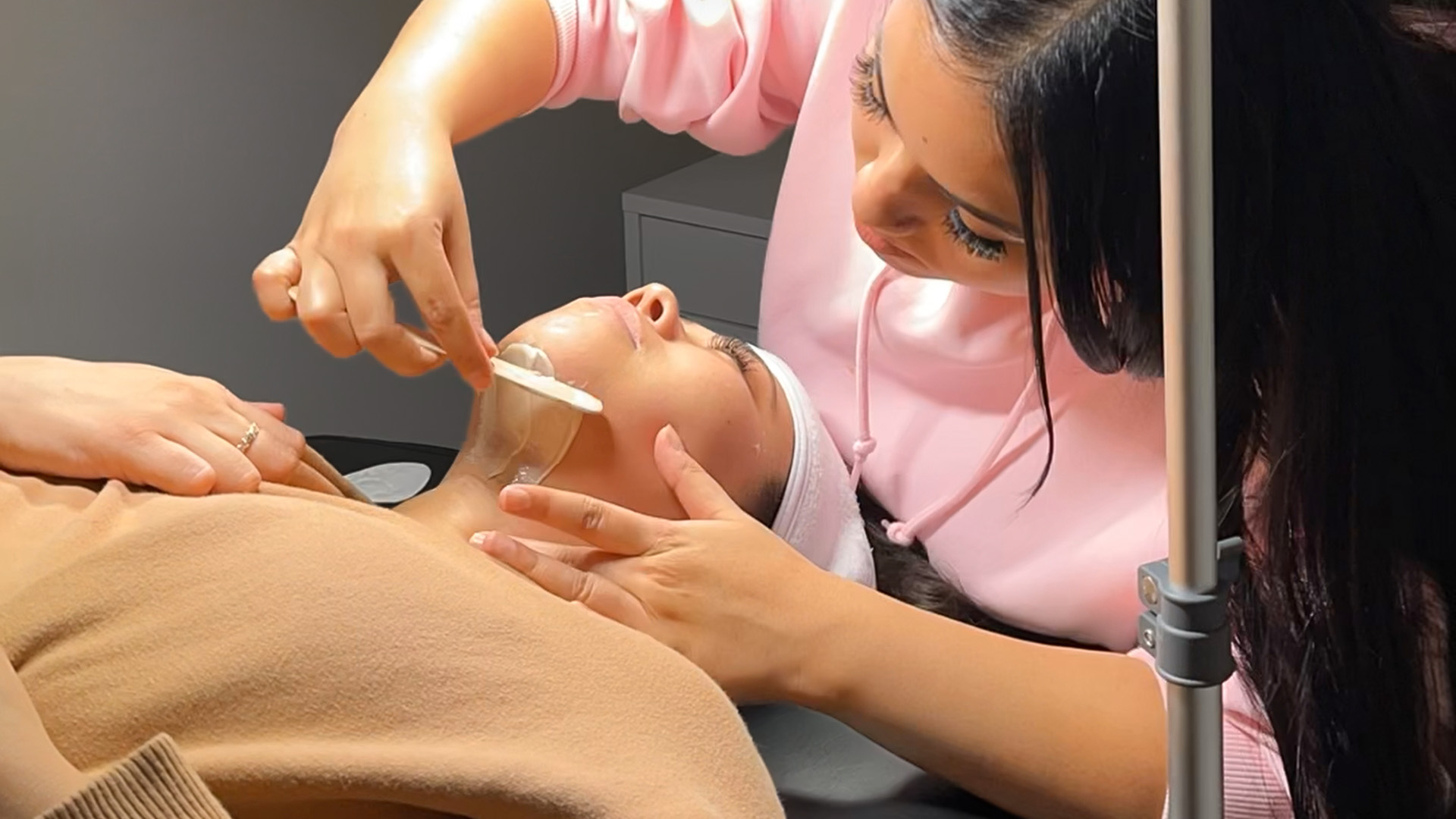 5 Reasons for a Full Face Wax
Do people wax their entire face? Yes! Our Full Face Wax is one of our most popular services. In the past we have received many questions on social media regarding our full face waxing services. We decided to answer those questions with 5 reasons.
Below you will find 5 reasons clients choose to take the leap from a brow shaping to a full face wax.
Why Full Face Wax?
1. Hair Free
The most obvious reason is to get rid of unwanted hair. During a full face wax, hair is removed from:
Chin
Sides of face
Lips
Cheeks
Neck
Includes Brow Shaping
By pulling hair from the follicle, waxing lasts much longer than shaving.
2. Makeup Glides On
We recommend you wait 24 hours after your Full Face Wax to apply makeup. Once you do apply makeup, it glides on perfectly. This friction-free makeup application is something you need to experience.
3. Dead Skin Removal
Waxing provides light exfoliation. Light exfoliation from waxing can reduce acne breakouts and give your skin more "glow".
This exfoliation is why we recommend you try to avoid the sun 24 hours after your wax.
Pro tip: Ask for sunscreen after your wax.
4. Smooth, Soft Skin
Now that your skin is lightly exfoliated and hair-free, it feels and looks smooth. While we know you love your new smooth face, make sure not to touch it too much to prevent breakouts.
5. Better Product Absorption
With the dead skin removed from your face, your skincare products will achieve deeper absorption. Depending on the skincare products you're using, this deeper penetration will leave your skin looking and feeling more hydrated.
We're always sharing tips, tricks and fun videos on our social channels. Make sure you follow if you haven't already.