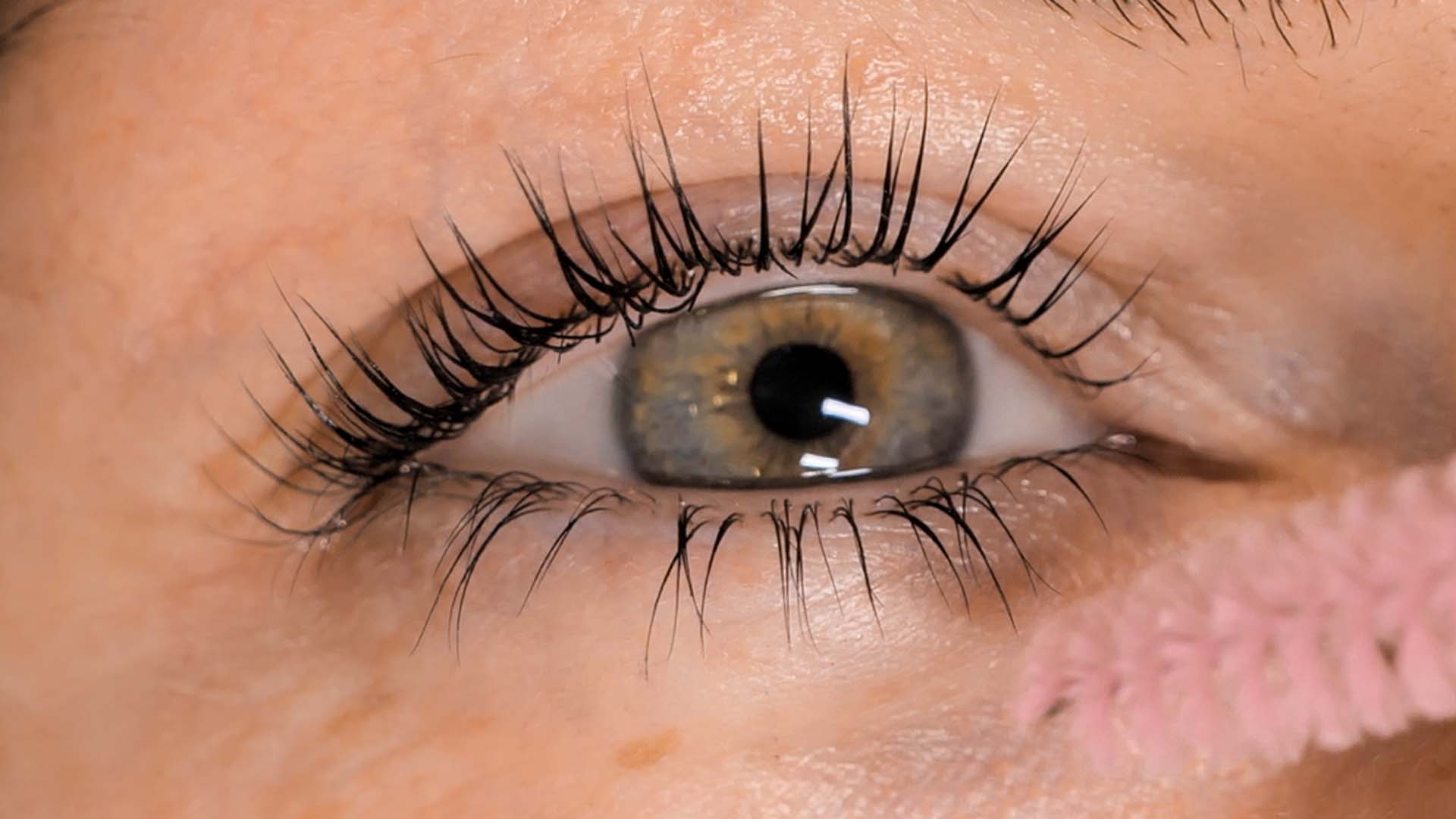 Lash Tinting
In a world where beauty trends are constantly evolving, it's the timeless practices that truly stand out. Lash tinting, the secret to enhancing your natural allure, has taken the beauty scene by storm. Imagine waking up to darker, more defined lashes without the hassle of mascara or extensions. Whether you're a busy multitasker or a trend-conscious individual, lash tinting offers the perfect blend of convenience and wow factor.
Mastering the Art of Lash Tinting
This lash service involves applying a specialized dye to your lashes, creating a darker and more noticeable lash line. Designed for those on the go, the process is a quick fix for anyone with a packed schedule. The tint, is semi-permanent formula that's gentle on the delicate eye area. The formula comes in an array of shades to suit your personal style, from jet black to more discreet shades of brown.
It's effortless:

Who needs daily mascara struggles when you can enjoy weeks of dark lashes? Lash tinting offers a low-maintenance beauty routine that fits perfectly with your day to day hustle & bustle.

Naturally Captivating:

Embrace your natural beauty with lash tinting's subtle yet striking enhancement. Lighter lashes get a bold makeover, making your eyes pop and captivating everyone around you to notice.

Active Lifestyle Approved:

From gym sessions to pool parties, lash tinting keeps you looking polished no matter how active your lifestyle is. Say goodbye to raccoon eyes caused by smudged mascara during life's most exhilarating moments.

Allergy-Sensitive Solution:

If your eyes react to traditional makeup, lash tinting might just be your new best friend. The specially formulated dye is designed to be gentle, offering a beautiful solution to sensitive eyes.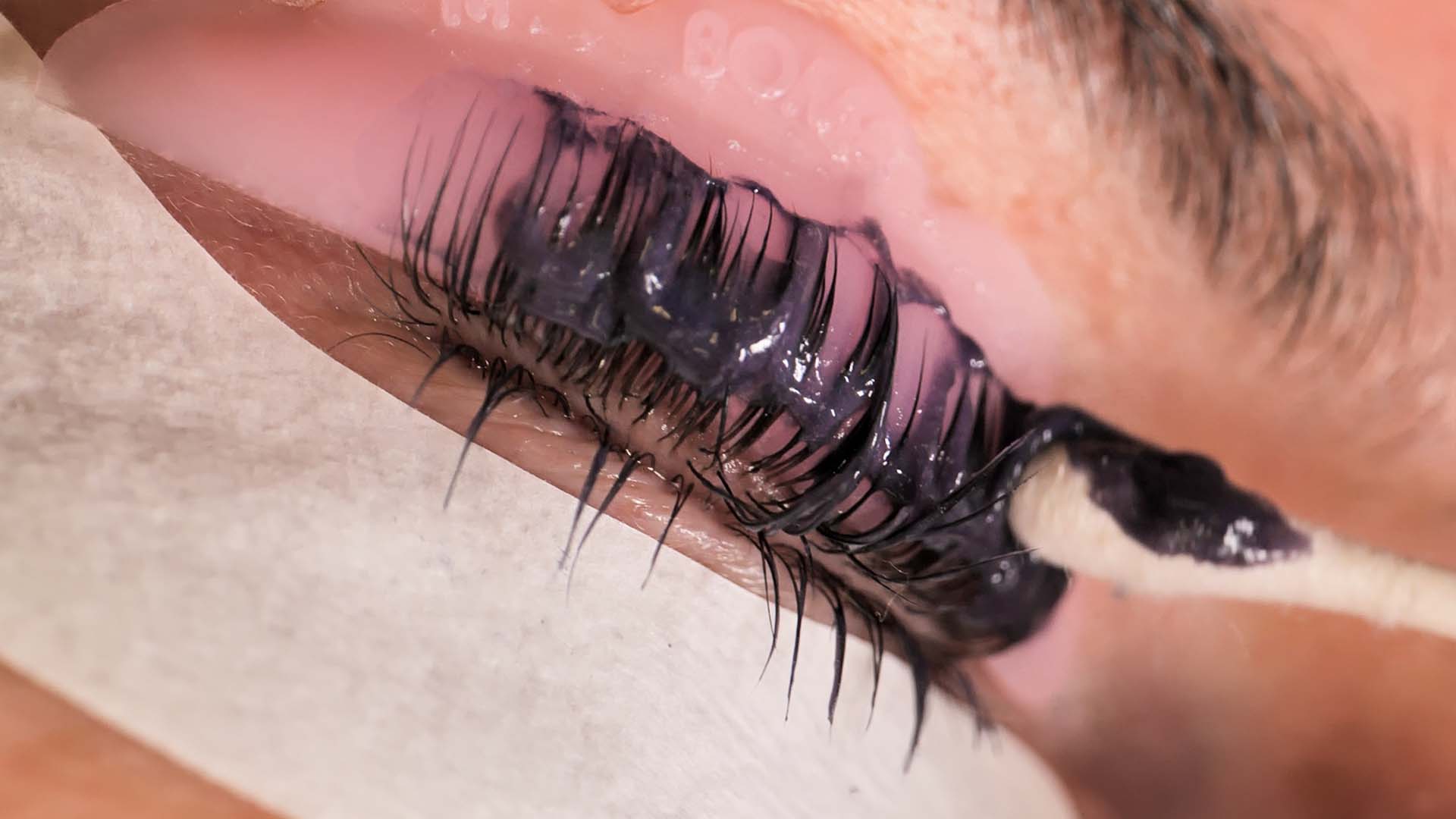 A Glimpse into the Lash Tinting Process
In a mere 25 minutes, you can transform your look through these steps:
Fresh Start:

If makeup is present, the lash area is cleansed to ensure the tint adheres seamlessly.

Protective Eye Pads:

Under eye pads are applied under the bottom lashes like a high-tech knight's armor, to keep the skin around your eyes tint-free.

The Artistry:

Skilled hands apply the semi-permanent tint with precision, distributing it evenly along your lash length.

Color Magic:

The tint is given time to work its magic—usually around 10 minutes—developing its rich hue.

Reveal and Flaunt:

Once the clock ticks down, the tint is gently removed in layers, unveiling lashes that are darker and more voluminous.
Do keep your eyes gently closed the entire time. Your Esti will inform you when it is safe to open.

Do not book this (or any) eye service if you are prone to watery eyes. Tears may dilute the dye and can lead to stinging.

Do not consume caffeine prior to this (or any) eye service as it will be hard to keep your eyelids from fluttering and remaining closed.

Do feel free to take a power nap during your service as it can be quite relaxing.

Do feel free to ask for a cozy blanket.

Do not wear contact lenses during this (or any) eye service.

Do pair with a Lash Lift (you won't regret it).
Aftercare for Lasting Glamour
Keep your tinted lashes looking fab with these pro tips
Oil-Free Zone:

Ditch oil-based products around your eyes to ensure your tint remains vibrant.

Handle with Care:

Be gentle when removing makeup and cleansing the eye area to preserve your tint's longevity.

Touch-Up Treasures:

Remember, lash tinting is a journey, not a destination. Schedule touch-ups every 4 – 6 weeks to maintain that captivating look.
Lash tinting isn't just a beauty trend—it's a modern solution for individuals who value both time and style. Let your natural beauty takes center stage, all while avoiding the daily mascara struggle. Whether you're a fitness fanatic or a fashion-forward trendsetter, add the perfect touch of elegance to your daily routine. So, why wait? Let one of our esthetic professionals work their magic and you'll be batting those beautifully tinted lashes with confidence, effortlessly.
Related Beauty Articles